Myanmar Pay-Per-Click (PPC) Advertising
NetScriper (AdInnwa) provides Ad server, Ad serving technology and service that places CPC (Cost Per Click) / PPC (Pay Per Click) advertisements in Myanmar websites. Website owners (Publishers) will display Ads on their websites and Business owners (Advertisers) are paying for it. It is that simple!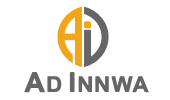 We can identify online advertising opportunities for you to promote your own website through other websites or to sell the advertising space you have available on yours. Whether it is an Online Sale, Banner Ad or simply a link, we can help you increase your revenue through two-way Internet advertising.
Since we got hundreds of Myanmar websites in our network, our advertisers benefit from a unique solution that delivers qualified leads from local and global sources of traffic. You can imagine that how your Ads can reach to entire country within a minute.
Please read more about our Myanmar online advertising network called AdInnwa at www.adinnwa.com